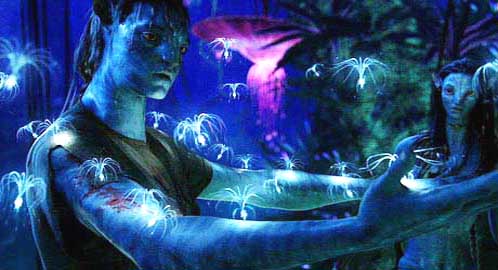 "I create my own reality," she says when he says something about
something being real and having to be faced. She's a new character on a
TV show called Mercy; she's the free-wheeling,
every-time-she-shows-up-something-goes-wrong twentysomething sister of a
doc in Mercy hospital who has served a couple of tours in Iraq (read
"real world"). She's a character who's becoming legion in TV and film
and easily found on Facebook, a personal reality-creating "social"
venue. A great deal that's not packaged in the "I" falls by the wayside
because of this "I create my own reality" attitude but
"entertainments" — think of the film Avatar for instance — are more instantly disposable than taxes, cancer, and gravity.