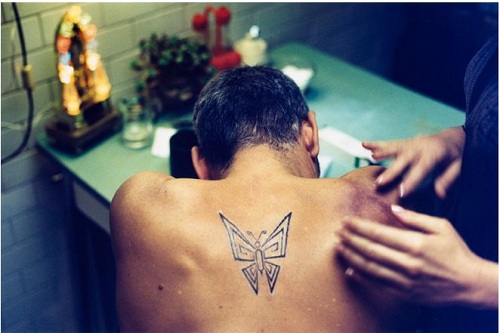 Permission to write about The American (Anton Corbijn, 2010) as
a portrayal of the future of the U.S. comes from the title.
Justification comes from a correspondence between the film, specifically
a brief and selected view of the life of Jack, called "Mr. Butterfly,"
played by George Clooney, and a condensed allegory of the present
darkening of the American Dream and its ominous future.